Welcome to Ronix WebStudio!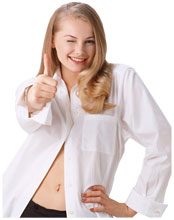 Your Web site is how your business presents itself to the world. Creating an effective Website is one of the most important things you can do for your business, but not everyone has the time or talent required to handle building a website on their own. Our team will design and build a website that will match your company's needs.
Ronix WebStudio
is a small business that focuses on personalized service. Our mission is to create clean, attractive and effective websites that are easy to use, navigate and maintain.
Ronix WebStudio
offers professional web design service to small and home-based businesses, non-profit organizations, as well we offer our service to people who want to have any personal website. RonixWebStudio put your goals first, tailoring your web project to your specific business and personal needs. We work with you from start to finish, them we will be here to help you with maintenance and updates.
Ronix WebStudio
understand how hard it is for small companies to compete against large corporations on the Internet. Being small business ourselves, we hope to appeal to your needs and make your web design affordable. We are able to charge less but give you just much more.